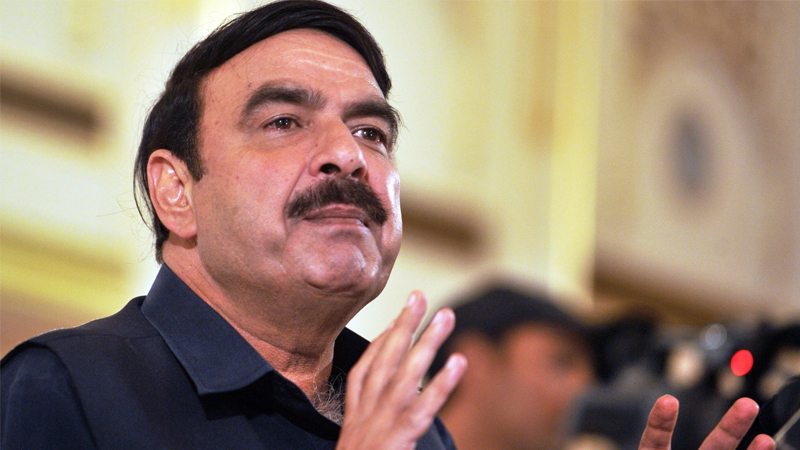 The flamboyant Sheikh Rasheed is at it again. In his recent statement against Reham Khan, he said a thousand whores put together would be more respectful than Reham Khan. He said this during an interview to a local news channel.
He said he had warned Imran Khan against marrying Reham however he didn't listen to him. "Even those who have had an hour long marriage, are more respectful about the sanctity of that marriage", he said.
"Believe me, even pimps have some principles", he further said.
In the same interview Sheikh Rasheed talked about PMLN's disqualification case against him saying he was 100% sure the honourable court would acquit him because it was a concocted case and he had not concealed anything.
Reham Khan on the other hand lambasted Sheikh Rasheed for using such a language against her.
This creature has my Uncle Mufti Mohd Idrees and many other benefactors for his current politics.
Once an upstart always an upstart. pic.twitter.com/mA8P5MRtwx

— Reham Khan (@RehamKhan1) June 19, 2018
She said Sheikh Rasheed owed his politcal success to her uncle Mufti Mohammad Idrees. "Once an upstart, always an upstart", she said about Sheikh Rasheed.