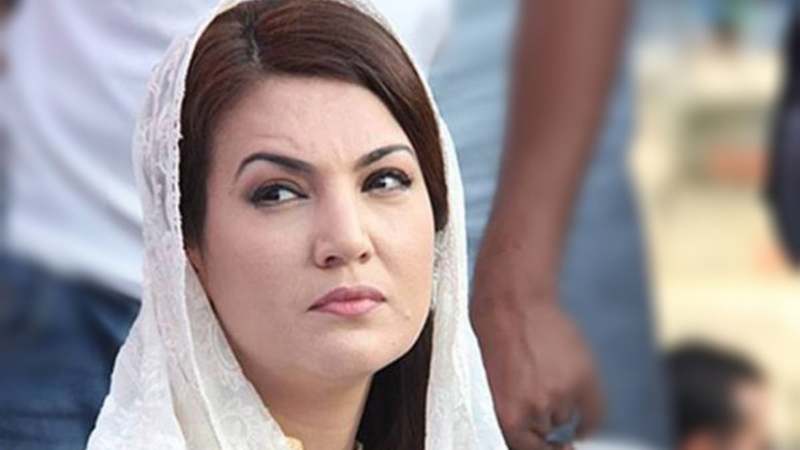 Reham Khan, ex-wife of PTI chief Imran Khan, has declared a war on internet trolls and "hate spewing" anchors in media. She refuses to be bogged down by the abuse and hate she's facing both on social media platforms as well as various news channels.
In her latest tweet she termed trolls who use abusive language and media anchors who spewed hate on national television as Literate Jahil (a derogatory term used for an educated person who behaves like an illiterate one).
I used to worry about the 22.7 M out of school children in Pakistan. Now I am more worried on those literate jahils tweeting away filth or spewing hate on TV.

— Reham Khan (@RehamKhan1) June 18, 2018
She said she was "now more worried on [sic] those literate jahils tweeting away filth or spewing hate on TV" than the 22.7 million out-of-school children in Pakistan.
Reham Khan has been at the receiving end of extreme form of criticism after an alleged manuscript of her upcoming book was leaked. The manuscript details damning allegations against her ex-husband Imran Khan as well has other PTI leaders. It also accuses famous test-cricketer Wasim Akram of cuckoldery.
Ms Reham has not denied the authenticity of the leaked manuscript.
Wasim Akram, Syed Zulfikar Bukhari, Aneela Khawaja have sent legal notices to her demanding that she remove all libelous content from her book before its publication.
Imran's first wife Jemima Goldsmith has also announced taking Reham to court if she published her book in the UK. In the manuscript Reham Khan has also criticized Jemima's elder son Sulaiman.
According to legal experts, it will be a challenge for Reham Khan to publish her book in its current form in most of the European countries as she will not be able to provide solid evidence to back her claims in the book. "The defamation laws in most of the western countries are very tough and Ms. Reham will have a hard time going through the defamation suits", said one legal expert.
However, so far, Reham Khan has stood firm in the face of unbelievable hate and abuse she faces on the daily basis. She still looks determined to go through with the publication of her book. Whether or not she will publish it in its current form, remains to be seen.