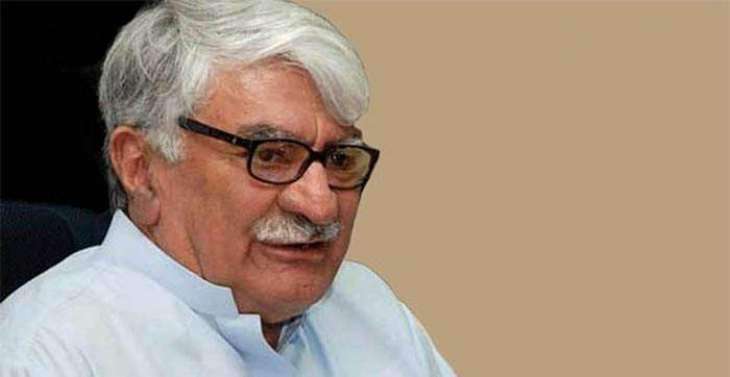 ANP leader Asfandyar Wali Khan has vowed his party will continue its political struggle and not leave the field empty due to fear of death. The visibly heartbroken Asfandyar Wali said it was unfortunate that they [terrorists] attack us from a hiding place. "If you are brave and have any guts, face us face to face", he said while referring to Taliban.
Earlier he reached Bilour house to attend the funeral prayers of Haroon Bilour who got martyred along with 21 other persons last night while he was attending a corner meeting as part of his election campaign in Peshawar's Yakatoot area.
Election commission of Pakistan has suspended election in PK78 constituency for the upcoming elections. Elections in PK78 will be held after general elections 2018.
Army Chief General Qamar Javed Bajwa in a statement condemned the heinous attack on Haroon Bilour saying, "we are fighting against nexus of inimical forces which aren't willing to absorb a peaceful & stable Pakistan. We remain undeterred & shall IA defeat them."