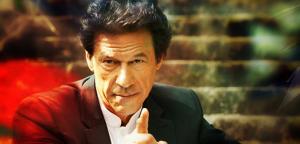 While addressing a ceremony on Thursday at the Islamabad Convention Center, Khan had proposed the idea of poultry business to help impoverished families reduce poverty. He said that the project is being tested and his government is feeling confident to fully support and facilitate rural women in this regard.
Khan's proposal was met with immense criticism from his political opponents. They ridiculed PTI government for it on Social Media.
Prime Minister Imran Khan also responded to the criticism in strong words through his Twitter account saying,
"For the colonized minds when desis talk about chickens combating poverty they get mocked, but when "Walaitis" talk about chicken and poverty it's brilliance!"
PTI official account also responded criticism through a tweet saying,
"Microsoft founder @BillGates launched a campaign to help extremely poor families in Africa by giving them chickens.
However, when PM Imran Khan talks about it, it becomes an issue.
Propagandists really can't rise above their hate!"
Criticism on Imran Khan's proposal of 'poverty alleviation through poultry' has, however, brought positive results for the Pakistani government in form of awareness about the project.