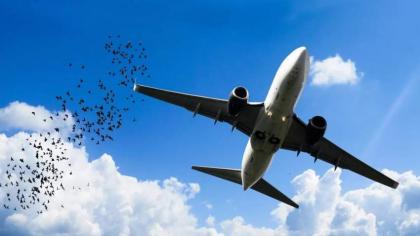 A meeting of the Special Bird Hazard Control Committee (BHCC) was held in Peshawar under the chairmanship of Air Commodore and BHCC Chairman Taimur Iqbal in connection with the campaign to control the threat posed by birds to air traffic due to the carcasses and remains of animals slaughtered on the occasion of Edul Adha each year.
Speaking during the meeting, Air Commodore Taimur Iqbal said the purpose of convening the BHCC meeting was to launch a special and comprehensive campaign to secure air activities at PAF Base and Bacha Khan International Airport Peshawar.
It was also decided that to spread awareness among masses, banners, pamphlets, mobile messages and awareness films would be telecasted on the local cable network as part of the campaign this year.
Imams would be approached to deliver special sermons on the issue in Friday / Eid-ul-Adha sermons. Also distribution of biodegradable bags would be made a priority.