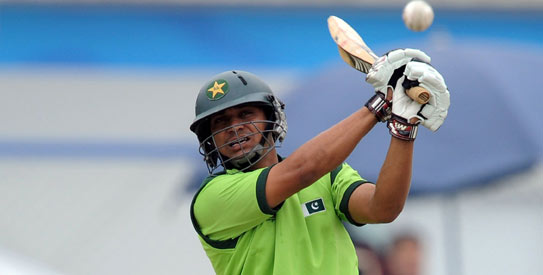 Khalid Latif, one of the two Islamabad United players provisionally suspended for spot fixing suspicion, claimed that he was innocent and an investigation will prove it. "God knows I am innocent", he said when reporters asked him about his involvement in the scandal.
Latif and Sharjeel Khan were immediately suspended from Pakistan Super League when PCB's anti corruption unit suspected the duo might have been involved in spot fixing.
Sharjeel Khan's father also told reporters that he had every faith in God that his son will come out innocent from the investigation.
PCB officials are taking the incident very seriously. head of executive committee said, "any one found guilty of spot fixing will be dealt harshly.
"We will protect PSL from the menace of corruption at all cost".