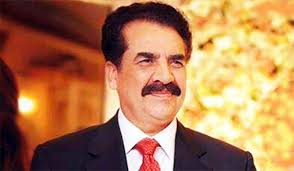 According to defense minister Khawaja Asif, government has given a No-objection Certificate (NOC) to General (retd) Raheel Sharif to lead the 41-nation alliance of Muslim army. He is going to be the first commander of  the alliance that is led by Saudi Arabia.
"We principally agreed to give NOC to General Rahil Sharif after formally receiving a request from Saudi government", said Khawaja Asif while talking Saleem Safi on his program at Geo TV.
General Raheel's appointment has not been without criticism though. Many political analysts criticized this development because they thought the objectives of the alliance were not clear.
"It could be taken as if Pakistan is siding with a Sunni-centric military bloc because there is not a single Shia-ruled country part of this 41-state alliance", said a prominent political analyst on condition of anonymity.
Although the alliance is formed to fight terrorism in Iraq, Syria, Libya, Egypt, and Afghanistan, it misses the important shia-ruled Iran and Iraq from list. Their exclusion, say the critics, gives rise to the suspicion of the alliance being formed on the sectarian lines.
However, the government rejects this fear of the critics. "Although the suspicion is valid, but the alliance sole purpose is to fight terrorism and has nothing to do with undermining any sect, despite what it may seem", said a member of parliament from the ruling Nawaz government on condition of anonymity because he was not authorized to speak on this matter.