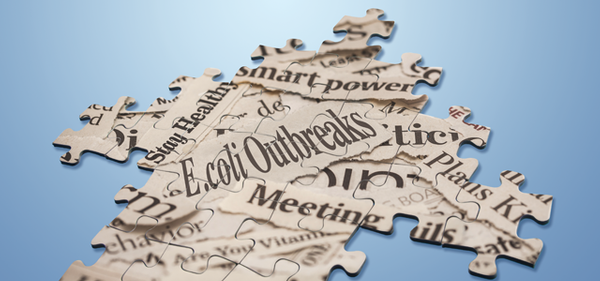 Incidents of food poisoning are not uncommon in Pakistan. One of such major incidents happened in Layyah district in 2016 in which 23 people died and over 50 went through treatment after consuming pesticides tainted sweets. After investigation, it was revealed that there was a pesticide shop close by which was being renovated, and the owner had left his pesticides at the bakery for safe keeping. The deaths of five children in Karachi earlier this year was another such major incidents. The World Health Organization (WHO) reported that over 600 million people get sick from eating contaminated food each year, and around 420,000 die. Situation in Pakistan is no different. Safety status of Pakistani foods is highly hazardous as a wide range of food products especially street-vended foods have been found to be chemically and microbiologically contaminated.
Earlier this year, a resident of Lahore shared his experience of dining at a popular eatery. As he walked into the washroom, he was in for a surprise — he spotted the serving trays, one of which was currently on his table, being dried on the floor next to the commode. After social and electronic media uproar, the eatery was shut down by the Punjab Food Authority (PFA). It was just one incident which caught the eye of a consumer. Several others go unnoticed. The standards of hygiene at restaurants have been a consistent issue in Pakistan. This post has come just months after the PFA's claims of taking strict action against food business operators and eateries for violating food regulations.
The sale of contaminated food or beverages is an offence in Pakistan, with heavy fines awarded to outlets, including the stores being closed. But, despite that, many food vendors continue to sell food items made from "substandard raw materials, such as contaminated water and inferior food colours, flavours, fats and oils. Last week KP Food Safety Authority seized over 2000 packs of substandard cold drinks in Kohat. According to officials, over 40,000 such drinks were seized along this year so far. However, due to lack of stringent laws and poor implementation of the existing laws, such products always find their way to the market.
Prevalence of many pathogens and chemicals in several foods is commonplace in Pakistan. Escalating population growth limits the economic potential of the individual and the state through a tendency among the traders and manufacturers to intentionally debase food commodities offered for sale to make profit at the cost of their quality and safety. Therefore, a growing trend of adulteration in foods during the recent past, particularly adulteration of milk, poses a pressing challenge for the government.
Clean drinking water is a rare commodity in Pakistan. According to different studies, only about 20% of the population has access to safe drinking water. The remaining 80% is forced to use unsafe drinking water due to the scarcity of safe and healthy drinking water sources. The primary source of contamination is sewerage which is extensively discharged into drinking water system supplies. Secondary source of pollution is the disposal of toxic chemicals from industrial effluents, pesticides, and fertilizers from agriculture sources into the water bodies. Consumption of contaminated water causes waterborne diseases.
Science magazine reported last year that arsenic level is much higher than normal in the Indus plain, due to which over 60 million people are at risk of arsenic poisoning. Another concern in the region is the ability of rice to take up arsenic more readily than other grains. Due to high quantity of arsenic in water, rice may take up higher levels of arsenic and would be contaminated. Since rice is one the major staple foods in the country, therefore, it is a major public health concern.
There is a poor framework for the legislation of food safety and clean drinking water supplies. Government need to use latest technology, introduce novel product forms, detection tools, safety certifications, regulations, compliance, monitoring, and consumer education on food safety. The existing laws need to be replaced with comprehensive and stringent laws. Drinking water quality standards should be provisionally established for the treatment and maintenance of drinking water distribution system. Food safety laws in developed countries can be taken as model.
The standards set by the European Food Safety Authority (EFSA) can serve as guidelines. Since the EFSA is the keystone of EU risk assessment regarding food and feed safety and has resulted in a safer food supply and has greatly enhanced the science underlying food safety. Addressing such food safety challenges will require investments in food safety certification and compliance, training, information technology (IT), end-to-end management of the supply chain and building an impeccable food safety capability. But such investment will ensure the provision of high-quality food to people and save money in terms of health costs.
Safe food supplies support national economies, trade and tourism, contribute to food and nutrition security, and reinforce sustainable development. Due to growing urbanisation, and altering consumer habits, there is an increase in the number of people preferring to buy and eat food prepared in public places. Therefore, enhancing food safety control is the need of the hour. Increased control and regulation will result in increased safety for consumers. All creativity, knowledge, entrepreneurial spirit and sustainable innovation pathways should be mobilised to guarantee availability and access to food for the public.
It takes just one unfortunate incident to cause irreparable damage to public trust, food outlets' profits, and brands.  Therefore, the food outlets also need to scrutinize themselves and be vigilant by taking proactive measures in maintaining high quality of their products.