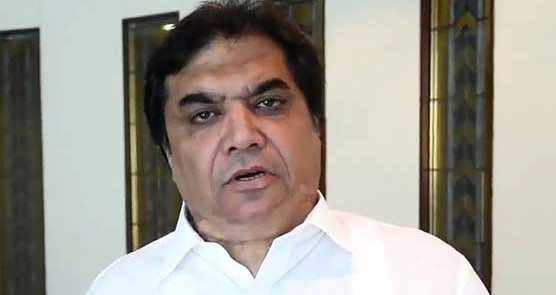 PMLN stalwart Hanif Abbasi has been sentenced to life in prison by anti-narcotics court in the ephedrine quota case. Hanif Abbasi was promptly taken under arrest by the ANF officials inside the premises of the court. Hanif Abbasi has also been disqualified from contesting election as a result of this conviction.
Hanif Abbasi did not nominate a covering candidate which means PMLN is out in the race from NA-60 constituency.
PMLN workers present in the court resisted ANF officials attempt to arrest Hanif Abbasi. However, Hanif Abbas was taken outside using the backdoor. He was taken to Adiala jail where PMLN chief Nawaz Sharif already is serving time for his conviction in corruption and money laundering case.
Hanif Abbasi was participating in the upcoming election from NA-60 opposite to Sheikh Rasheed was alleged of misusing 500kg of the controlled chemical ephedrine which he got for his company in 2010.
PMLN leader Mussadiq Malik said the timing of the verdict was very strange. "All others in the case were acquitted but only Hanif Abbasi was targeted", he said.