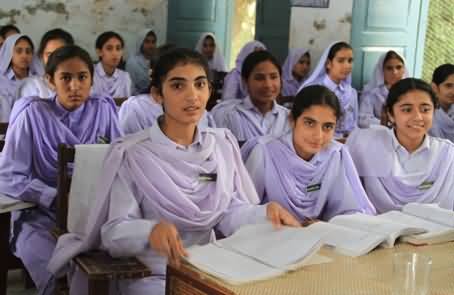 Education without a doubt can be termed as the core of a civilization. It aids in developing an individual and gives him all the information needed to live a healthy and protected life. The same goes for sex education as well, which sadly, is the most neglected part of our educational system.
Sex education is all about instructions related to the issues of human sexuality, sexual reproduction, reproductive health and birth control. It is a controversial issue in Pakistan as well as in other developing countries.
However, refusing sex education is like running away from reality. The reality is that, now a days, sexual activities have become common especially among younger generation. Hence, it has become much important for us  to inform the younger lot about all the hazards, a sexual relationship can cause.
Although recently there has been an effort to start sex education in some private and governmental institutions of Pakistan, especially in some big cities, however, the process has been largely negligible till now. If the curriculum is properly implemented, it will help understand young kids, especially girls, about how to protect themselves, know about all sex related diseases, and all other problems they can experience due to sex. Such education can literally save their lives.
Most of the girls in our society feel shy to talk about sex publicly because it is termed as a taboo topic. Due to this reason they lack even basic information about all the issues related to sex. These are the girls who will become mothers soon and will have to bear a child. Because of this lack of information, they run into a lot of problems in their married life, which often times proves deadly for them.
A vast segment of our society, be they are teachers or parents, belittle the importance of sex education terming it as immoral. However, such people could not have been more mistaken. They fail to understand that sex education is not about teaching younger kids how to have sex. Sex education is about giving them basic information about all the issues related to this phenomena. It is about letting the youngsters know about the physical and psychological changes that take place as they grow up.
It is a natural phenomena that teens try to understand their sexual desires and express them in that age. Instead of these kids getting faulty and dangerous information from places like internet, it is better that a trained teacher inform them in a controlled environment. Such education can protect them against many unwanted risks. It is about time we get real and open our eyes to reality.