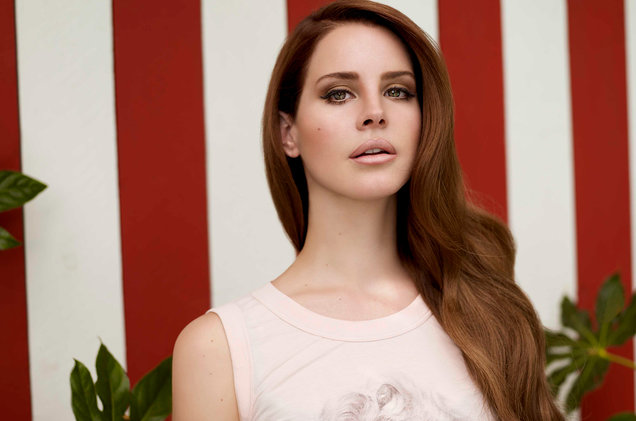 Lana del Ray, one of the biggest fan of Kurt Cobian, has always fascinated most of us with her dreamy voice and angelic looks. The vintage-cladded superstar is known for her eccentric songs that have a dreamy effect on listeners; however these ten facts about the queen of 80's will surely blow your mind away.
1. Lana was planning to study Metaphysics and went to New York to study metaphysics at Fordham University at the age of 18 which is a study of the fundamental nature of being.
2. She was sent to a boarding school in Connecticut to deal with her alcohol addiction which she could not seem to let go of. She is alcohol free now.
3. She used a different name like May Jailer and Lizzie Grant but she finally chose Lana Del Rey because "it reminded her of the glamour of the seaside" she said. "It sounded gorgeous coming off the tip of the tongue." Her real name is Elizabeth Grant.
4. Del Rey has almost six tattoos which holds special meaning to her. The words "die young" are written on the inside of her finger. "Chateau Marmont" on her left forearm .The phrase "trust no one" on her right palm and "paradise" on her left. The letter "M" on her hand for her grandmother Madeline and the names "Nabokov Whitman" on her right forearm dedicated to author Vladimir Nobokov and poet Walt Whitman.
5. Her father, Robert Grant, is a millionaire but does not support or sponsor her music career.
6. The video for "Video Games "was a homemade movie made by Lana herself on her MacBook.
7. Lana Del Rey has been asked to perform by Kanye West at his wedding to Kim Kardashian.
8. Lana is a Liverpool fan and supports English Premier League team Liverpool. Her favorite player is Luis Suarez.
9. She describes herself as a "Lolita who got lost in the hood." or "Gangster Nancy Sinatra".
10. Lana played a small role in a short film in 2010 called "poolside".