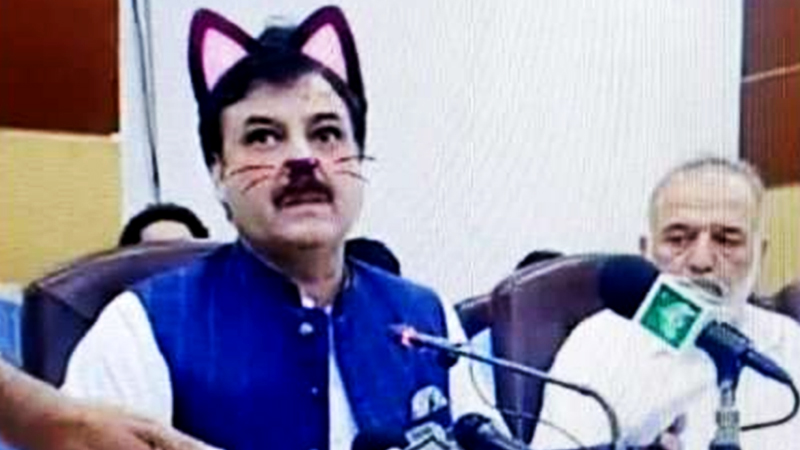 Youngster these days are fans of using various animal filters on Snapchat and other platforms but it looks like it is not just limited to youngster. A simple press conference of KP's Minister for Information Shaukat Yousafzai made world-wide headlines when a youngster accidentally turned on a Cat Filter while streaming this press conference live via Facebook.
Even though the filter was promptly turned off but it was already too late as screen shot of the minister donning a cute cat face was trending on various social media platforms, making sure that Shaukat Yousafzai remains a permanent member of the meme industry till the end times.
Hilarious comments were made on the video. One person suggested that there is a "cat in the cabinet" and "who let the cat out" while others were more concerned about the team that was managing the media group.
British Twitteratis demanded that British parliament should make such filters permanent to add some fun to the rather serious meetings.
PTI's social media team responded to the rather awkward situation with an official statement and has called it a "human error" and said that "all actions have been taken to avoid such incidents in future."
Mr. Yousafzai had rather taken the situation very lightly and called it a mistake and also added that other officials were also hit by the filter.