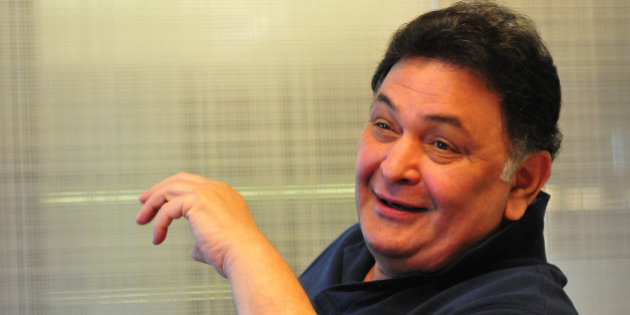 Sanjay Dutt biopic Sanju, played by Ranbir Kapoor, is going houseful all over India. The movie is expected to cross all records of box office collections for the year 2018. The movie is constantly trending on social media with hashtag Sanju.
While everyone is appreciating how brilliant Ranbir Kapoor has been in this biopic, his father, Rishi Kapoor, had an interesting way to promote his film.
Rishi Kapoor shared an old picture in which Ajay Devgan, Saif Ali Khan, Salman Khan and Akshay Kumar are holding placards with "We're with Sanju" written on them. The picture is of the time when Sanjay Dutt was facing terrorism case.
However, Rishi Kapoor, funnily said, "Thank you! These people have been promoting the film ever since!"
Rishi Kapoor is very active on twitter and often times gets into silly twitter fights with his fans. However, there is no denying the fact that he has a very good sense of humor and he knows how to promote a film in a unique way.