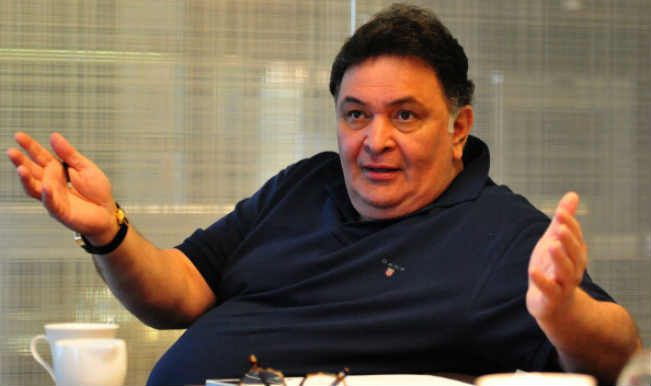 Famous Indian actor Rishi Kapoor seems to be all excited for India vs Pakistan final at Oval this Sunday. In a recent tweet he said since it was fathers day on 18th June, it will be Baap vs Beta in the finals, a reference to the Indo-Pak partition in 1947 when Pakistan became an independent state.
He trolled PCB and demanded that Pakistani cricket board send in a real cricket team to face India and not some Hockey or Kho Kho team.
PCB. Cricket team bhejna please.Earlier Hockey ya Kho Kho team bhejin thin. Kyon ki 18th June(Fathers Day) Baap khel raha tumhare saath lol!

— Rishi Kapoor (@chintskap) June 15, 2017
Going by Rishi Kapoor's logic, it means that the son qualified first for the final before his father. Also, the father had to beat his grandson to get to the final to play against his son.
Replies to Mr. Kapoor's tweet were full of humor.
Many twitteratis from Pakistan pointed out that Pakistan was in reality the father of India since it became an independent state a day earlier than India. "If India is Pakistan's father, then Ranbir is your father", tweeted one person.
Aghar India Baap Hai To Mazrat K Sath Ap Ranbir Ko Apna Baap Man Lyn Hum Pakistan Wale India Ko Baap Maan Lyte Hain Lykin On Record Manna

— Ahad Hassan (@hassan8_a) June 15, 2017
Umer Farooq drew a very funny analogy saying Pakistan qualified for finals on 14th June, and India on 15th. "Whether it's August or June, Baap (father) always comes first", he said. ( Note: Pakistan got its independence on 14th August, and India on 15th)
Ja dafa ho film ma baap bn skty ho tum sirf.. Asal Baap idr hn ??? pic.twitter.com/992m9ddfIQ

— Umar FarOoq ?? (@UmarFarooqGL) June 15, 2017
Even the flamboyant politician of Pakistan, Sheikh Rasheed Ahmad dived in to the discussion with a jibe saying that those whose grandparents were raised by Pakistan are now teaching us about fatherhood.
Jin k Baap daado ko Pakistan nay paal pos k bheja ho ab woh humay dars dyngay Fathers day ka. https://t.co/HWCuXkHjyQ

— Sheikh Rashid Ahmad (@ShkhRasheed) June 15, 2017
While, many others have pointed out that Pakistan and India were twin brothers and Great Britain was in fact their father. Pakistan beat his father in the semi-finals and India beat his nephew Bangladesh. It will be a match between two brothers in the finals.
Let both nations compromise on being brothers. A very healthy compromise, won't you say Mr. Rishi Kapoor?