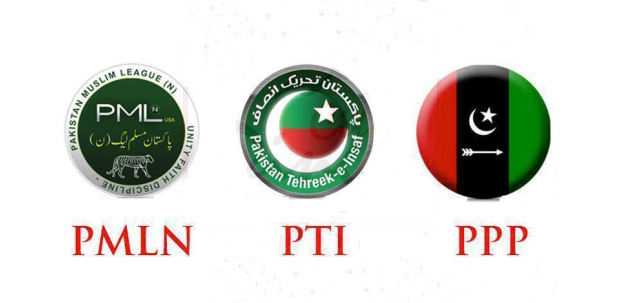 It's an election year in Pakistan. In every democratic country, an election year tends to be the most busy year for political parties to gain public attention and increase their vote bank.
However, the upcoming 2018 election is expected to be the most hotly contested election in Pakistan's history. The election result will determine whether Supreme Court's decision against the ruling PMLN has any effect on voter's mind.
PMLN insists any decision against them will have no effect on their loyal voters, and they'll still win the 2018 election. PTI on the other hand believes a decision against PMLN will go in their favor and they'll form the next government. Peoples Party is also hopeful to get a slice of the pie as a result of the unfavorable decision against PMLN.
Will people still vote for PMLN or will they choose the alternative Imran Khan led PTI instead? Will the PPP have any stack in government after 2018 elections?
We only chose these three parties because they're the main parties having presence in all four provinces.
So what's your decision going to be? Take part in VOJ's poll.
..