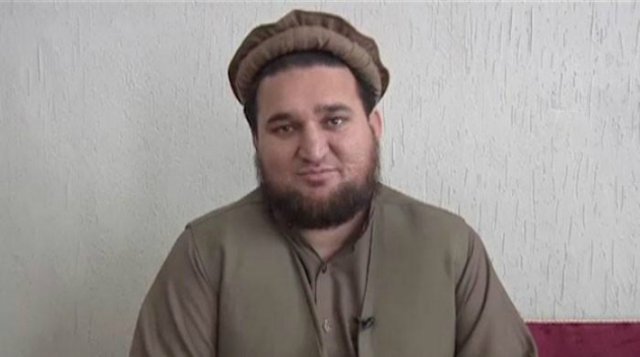 Pakistan Electronic Media Regulatory Authority has barred Geo News from airing a recorded interview of Ehsanullah Ehsan, the ex spokesperson of the outlawed TTP and Jamat ul Ahrar. The interview was recorded by Saleem Safi for his Jirga program.
PEMRA's press release states that it is against the rules of PEMRA to give air time to a terrorist or terrorist organization. "Ehsanullah Ehsan has remained spokes person of the terrorist organization TTP and has confessed to the killing of thousands of Pakistanis", reads the press release.
سیکشن 27 کے تحت دہشتگردوں کے انٹرویو پر پابندی pic.twitter.com/Hie09PXMVL

— Report PEMRA (@reportpemra) April 27, 2017

On April 17, DG ISPR Major General Asif Ghafoor told a media briefing that Ehsanullah Ehsan was in Army's custody and that he voluntarily presented himself for arrest.
Later, through a confessional video, Mr. Ehsan talked about how TTP mislead youth to join their organization and fight against Pakistan Army and kill innocent people. He also said that India's spy agency RAW and Afghanistan's NDS provide protective cover to TTP.
Saleem Safi, a renowned journalist who hosts his Jirga program on Geo News, recorded Ehsan's interview which was to be aired today.
It is not clear whether Geo News will comply with PEMRA's orders.
"Ehsanullah Ehsan is not glorifying terrorism in his interview.
"The interview exposes how terrorists mislead the youth and are infact working for foreign hostile agencies.
"PEMRA's ban on such interview shows a lack of judgment", said a journalist associated with Geo News who requested not to be named.