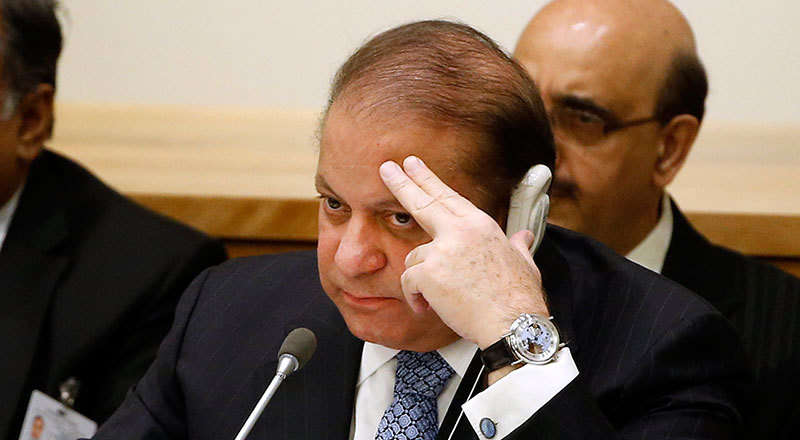 Prime minister Nawaz Sharif has decided not to step down after the JIT report terming him guilty of misconduct in the Panama papers case. The prime minister took this decision after the advice of cabinet members and other friends and family.
According to reports, prime minister Sharif is mulling over the decision of challenging the report of the JIT submitted in the supreme court today. Government sources claim that prime minister has been advised to wait till the final decision of the supreme court.
Sources claim that Sharifs will challenge the JIT report because their legal team is of the opinion that the JIT has gone beyond its mandate in its investigation.
The JIT report is a blow to the ruling Sharifs since it not only implicates the Prime Minister and his sons, but also Maryam Nawaz Sharif who was thought to have gone scot-free in the original decision of the supreme court.
However, the JIT findings show that Maryam Nawaz is the beneficial owner of both Nescoll and Neilson offshore companies and the documents presented by the Sharifs have been found fake after checking them with UK authorities.