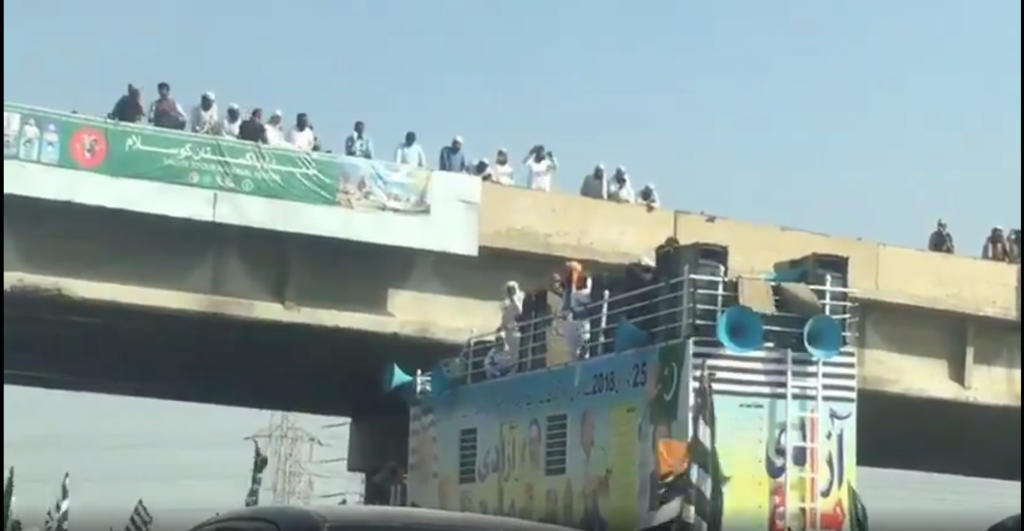 In a bizarre situation, the container carrying Maulana Fazl ur Rehman for his party's Azadi March got stuck in a Motorway overpass due to the container's extreme height. The container can not go past that overpass bridge unless they cut down the pipes on the roof of the container.
It looks like the Maulana's team had not paid any attention to the standard height of the overpass bridges and went overboard in their enthusiasm to build a gigantic container for JUI-F Chief Maulana Fazlur Rehman.
Fazl ur Rehman is heading a rally towards Islamabad to protest against the incumbent government of Imran Khan and demand his resignation. He claims that the general elections of 2018 were not free and fair.