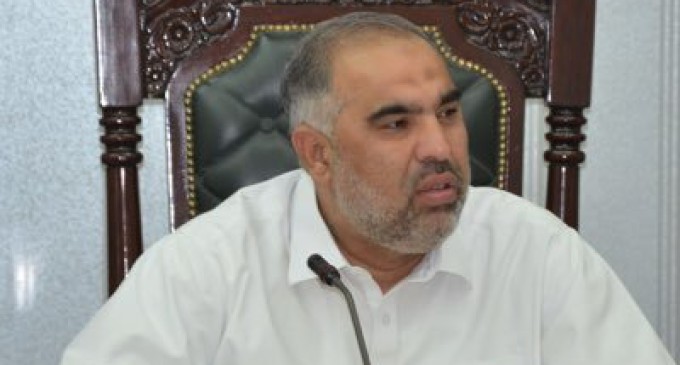 A letter to NAB chief against KP speaker Asad Qaiser accusing him of corruption is making rounds on social media and a segment of mainstream media. The letter accuses the speaker of massive corruption and having assets that can not be explained by his income.
Replying to the accusations, Mr. Qaiser said he bought 9 kanal land in Bani Gala back in 2008. "These 9 kanals too I shared half with one of my partners and I declared this land in my nomination papers with election commission in 2013", he explained.
The NAB letter accused Asad Qaiser of recently buying 35 kanals of land and building a house on it that cost 35 crores.
Mr. Qaiser further explained that his brother lived in Gani Gala in 2 kanal rented house. "If any one can find the [alleged 35 kanal] house, I promise to give a share in it to him", he jokingly said.
While talking about his village house in Swabi he said he moved in to this new house back in 2011. "Everyone knows that it was completed way before 2013 elections and it was built on 8 kanals of our family land", he said.
The speaker lamented that a baseless and politically motivated propaganda was initiated against him on social media and a section of media was giving coverage to a mere letter without asking him for explanation. "I have not received any notice of charge from NAB", he said.
The speaker also informed that he has sent a legal notice to a local news paper, Mashriq News, demanding that they prove their baseless allegations or apologize and pay 10 crore in damages.