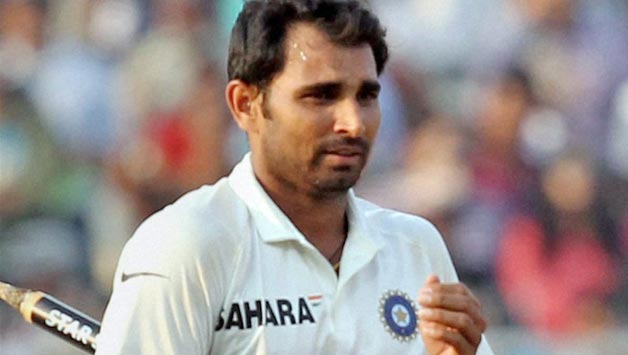 Indian cricketer Mohammad Shami was beaten by three men outside his residence over an altercation on a parking spot. Police were quick to identify and arrest all the three persons due to the help of CCTV footage.
Mohammed Shami was returning home when his driver entered into an altercation with an unknown person over a parking spot. Verbal argument quickly escalated into a fight when the other person called his two friends for help and began beating both Mohammad Shami and his driver.
Although Shami has not received any serious injuries but he was reportedly very upset due to this incident. His wife, who called in Police after seeing the fight, termed the incident as terrifying.
Mohammad Shami has been part of Indian cricket team since 6th January, 2013 when he debuted through an ODI match against Pakistan at Delhi's Feroz Shah Kotla stadium. Shami was able to take only one wicket in that match but he impressed everyone with his economy rate of  just 2.55 runs per over.