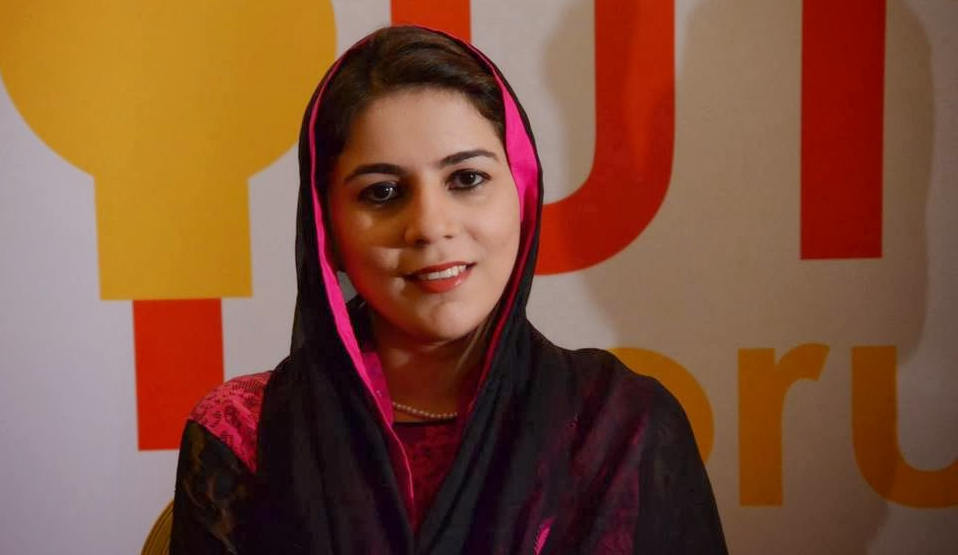 A poll from a fake twitter profile of Naz Baloch recently asked followers to vote for their favorite leader. The poll had the names of PTI Chief Imran Khan, Maryam Nawaz Shareef, and PPP Chairman Bilawal Bhuttto, whose party she recently joined.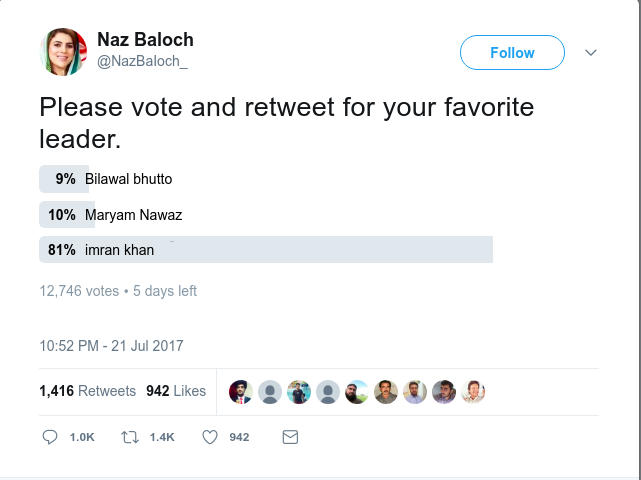 The poll had some interesting results, Imran Khan received 81 percent votes from twitter users whereas Bilawal Bhutto 10 percent and Maryam Nawaz with 9 percent votes respectively. The result as of writing this article was based close to 13,000 twitter users opinion.
Khurram Sher Zaman, her former colleague from PTI, replied to her poll saying "check out the difference yourself".
Naz Baloch quickly informed Khurram that the poll was posted from a fake ID. "Khurrum this is a fake twitter i.d. misusing my name".
To this a number of twitteratis snubbed her saying even if the account was fake, the poll results were undoubtedly real.
Many opined that a twitter user can not vote more than once on twitter polls and 13,000 plus votes meant a lot especially when one compares 81 percent votes against 10 and 9 percent.
Some even dared her to post an exact poll from her original account if she had any doubts.
Naz Baloch was a central vice president of Pakistan Tehreek e Insaf. She recently left PTI over differences with the party on July 16, 2017 and joined Pakistan Peoples Party.