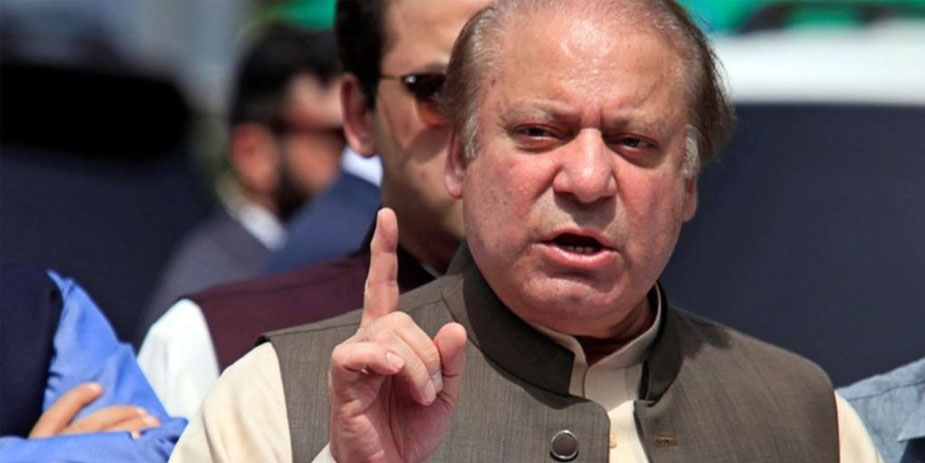 Supreme court in its verdict has declared that disqualification under Article 62 (1)(f) is for life. The land mark decision particularly affects former prime minister Nawaz Sharif and ex secretary general of Tehreek-e-Insaf, Jahagir Tareen, both of whom were disqualified under the same article of the constitution.
The supreme court in its short order observed that how could a person become honest and ameen once proven as otherwise.
Article 62 (1)(f) of the constitution states that, "A person shall not be qualified to be elected or chosen as a member of Majlis-e-Shoora (Parliament) unless he is sagacious, righteous and non-profligate, honest and ameen, there being no declaration to the contrary by a court of law."
According to the decision, disqualification under 62 (1)(f) will remain in effect unless another decision from a competent authority comes against the original decision against a person.
The five member bench of the Supreme Court had reserved its judgment on the petition on 14th February after ten hearings. Jahangir Tareen and 12 other petitioners had filed the petition in the supreme court asking clarification whether a person disqualified under article 62 (1)(f) is disqualified for life or was there any time limit.
Nawaz Sharif however, was not one of the petitioners in this case. He chose not to become a party even when the Supreme Court asked his opinion in the case.
Maryam Aurangzeb, Minister of State for Information and Broadcasting, lambasted SC decision terming it a malicious campaign against Nawaz Sharif. "First they disqualified an elected prime minister, then they disqualified him as president of the party, and now they disqualified him for life", she said.
"However, I want to categorically state that he [Nawaz Sharif] lives in the hearts of the people, and they will decide about his future in the upcoming elections", she further said.
Constitutional expert Barrister Azhar Sadique criticized Ms. Aurangzeb for her scathing criticism of the Supreme Court saying how could the decision be against Nawaz Sharif when he was not even party to the petition. "I don't know what was Ms. Maryam Aurangzeb doing in the premises of Supreme Court when Nawaz Sharif chose not to party to the petition", he questioned.