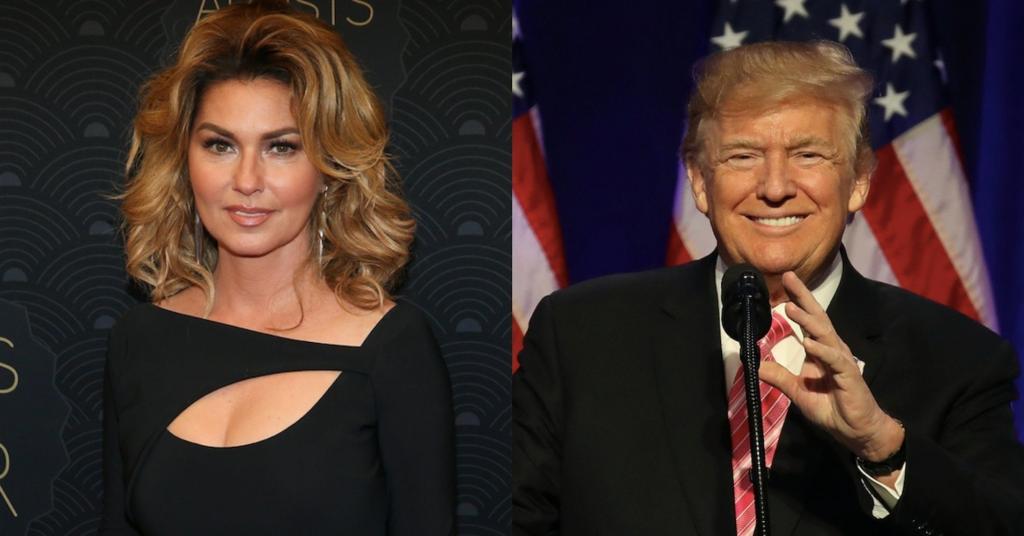 Famous Canadian singer Shania Twain seems to have been caught in the crossfire after her comment praising US President Donald Trump during an interview with Guardian News. She later apologized after mounting criticism from her liberal fans. However, the apology didn't go well with her conservative fan following and they started criticizing her.
To a question about the US election, Shania reportedly told Guardian News, "Do you want straight or polite? Not that you shouldn't be able to have both. If I were voting, I just don't want bulls**t. I would have voted for a feeling that it was transparent. And politics has a reputation of not being that, right?"
The singer, however, issued a series of tweets apologizing on the same day her interview got published. The singer said that her statement "didn't mean any sort of endorsement."
"I would like to apologize to anybody I have offended," Twain tweeted. "The question caught me off guard. As a Canadian, I regret answering this unexpected question without giving my response more context."
"My answer was awkward, but certainly should not be taken as representative of my values nor does it mean I endorse him (Trump). I make music to bring people together," Twain continued.
The Canadian said she does not "hold any common beliefs with the current President."
Her apology later ignited anger among Shania's conservative fans contending that she was supposed to stick to her statements as this was her right to speak her mind.