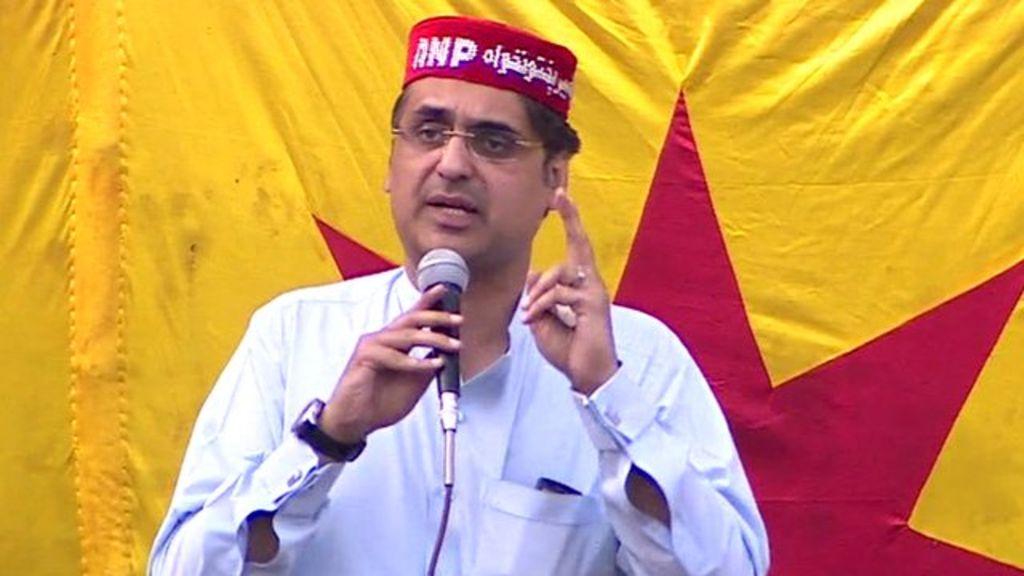 ANP's Haroon Bilour has been assassinated after a bomb blast targeted a corner meeting he was attending in Peshawar's Yakatoot area as part of his election campaign. He was the son of late ANP leader Bashir Bilour who too was killed in a targeted bomb blast in 2012.
Haroon Bilour sustained serious injuries as a result of the explosion. He was taken to the nearby Lady Reading Hospital where he succumbed to his injuries.
Earlier there were reports that his son, Danyal Bilour, too had been martyred as a result of this this attack however the Lady Ready Hospital in its official statement negated such rumors. Even though Danyal Bilour was with his father he remained safe.
A total of 21 person including Haroon Bilour were killed as a result of this attack.
Haroon Bilour was attending a corner meeting in Peshawar's Yakatoot area when he was targeted. He was ANP's candidate from Peshawar's PK-78 constituency. Police officials later confirmed it was a suicide attack and that an 8KG explosive material was used in the attack.
Army was called in to control the situation in and around Lady Reading Hospital as an agitated mob had consumed the whole area.