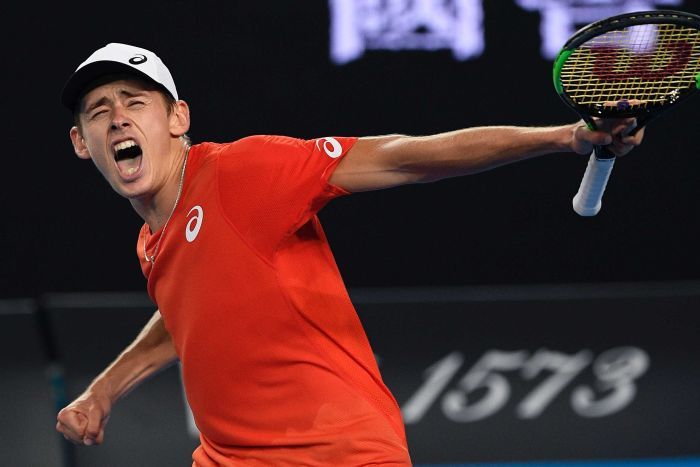 Alex De Minaur beats Kei Nishikori 6-2, 6-4, 2-6, and 6-3 to reserve a spot in the 4th round of the US open for the first time. The not so upset defeat to world number 7 Nishikori has landed the 20 year old Australian one step ahead of his 2018 best at US open when he made it to the third round.
Minaur easily took the first two sets by 6-2 and 6-4 but Nishikori made a strong come back in the third set, taking it with 2-6. However, while it looked like Nishikori had found his form and the game might be settled in the 5th set, Minaur came back strong enough to finish the match in the 4th set.
Minaur has a career-high ATP singles ranking of 24 achieved in March 2019. His performance in US Open will see his rankings improved even further.