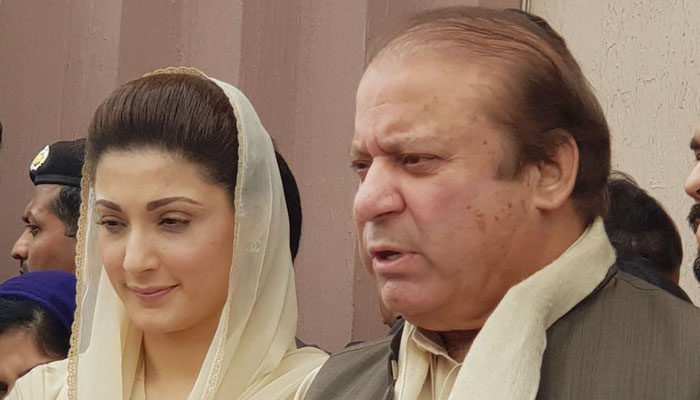 After accountability court's verdict, Maryam Nawaz alleged that Pakistan's powerful establishment had threatened her of consequences if she didn't stop her campaign against the institutions. The court on Friday sentenced Maryam Nawaz to seven years of rigorous imprisonment, while her father Nawaz Sharif received ten years sentence.
After the verdict, Maryam Nawaz recited a verse from Habib Jalib's famous poem called, "Nihatti Larki (Unarmed Girl)". She said, "Dartay hain bandooqon walay aik nihatti larki se". Which roughly translates to, "those with weapons are afraid of an unarmed girl".
Habib Jalib had written this poem for late Benazir Bhutto when she came back to the country during Zia regime in 1988. By reciting this verse, Maryam tried to present herself as a re-incarnation of Benazir Bhutto, a subliminal reference.
However, there are various reasons why Maryam should not present herself as a Nihati Larki.
First of all, even though it is a figurative use, but Maryam associating herself with a girl is a little weird. She is a 45-year-old mother of three grown-up children and she recently became a grandmother. Her daughter, Mehr-un-Nisa Safdar, gave birth to a child in May 2018.
Secondly, Maryam is not a defenseless girl as Ms. Benazir Bhutto was when she returned to the country in 1988. Nawaz Sharif is alive and well and is leading a powerful political party in the country. While Benazir was all on her own when she returned to the country.
Moreover, Benazir and Zulfiqar Ali Bhutto were not convicted in corruption cases like Maryam and her father.
Maryam Nawaz's case is very simple. She lied and conspired with her father to conceal the ownership of London flats which were acquired through ill-gotten money.
The courts have been asking Nawaz Sharif and Maryam Nawaz a simple question, "how did you buy the London flats? Give money trail for the money used in their transaction."
Instead of giving money trail, they term it a conspiracy by the establishment. Even if it is establishment's conspiracy to force everyone to ask them about money trail, why can't Maryam, her brothers and her father, produce concrete money trail to put all these conspiracies to rest?
However, when Nawaz Sharif tells court that he doesn't know about London flats and instead they should ask his sons about them then it makes it pretty obvious, they're hiding something sinister. "Dartay hain London Flaton walay aik Nihattay Money Trail se".