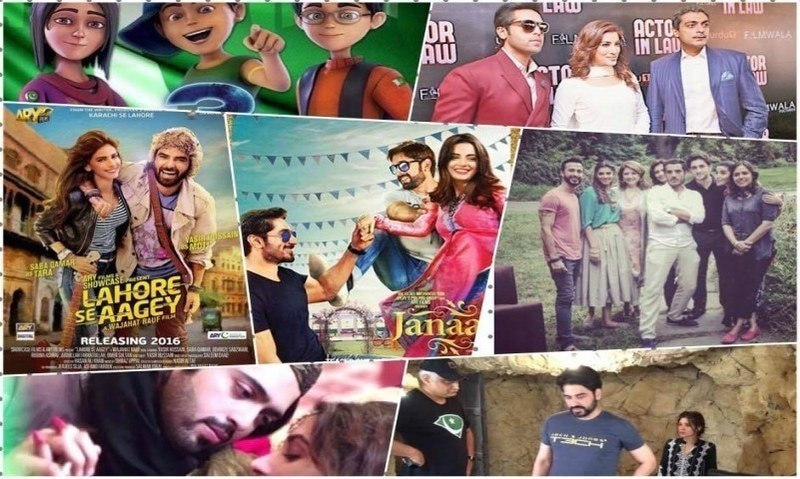 Revival of the Pakistan's film industry continued in 2017 as over 20 movies were released during the year. Punjab Nahi Jaungi remained the most successful movie on box office. It is also the all-time highest grossing movie of the Pakistani film industry with IMDB rating of 8.4. It received good reviews from the critics. However, apart from this movie, none of the other movies made an impact.
The much awaited movie Verna from Shooman production could not meet the expectations and miserably failed to impress the viewers and reviewers. The reviewers use the phrases like "the plot is riddled with loopholes", "the film was like a plastic ship that was bound to sink", "the film seems to have failed the real test that how a film is presented to the audience".
Similar was the case with Shaan Shahid's "Arth – The Destination". It was inspired by critically acclaimed three-decade-old story written and directed by Mahesh Butt. Unfortunately, the Pakistani version focused more on Shaan's character. The movie struggled to find its own originality. Film critics did not give favorable reviews to the movie. Several media reports pointed to Arth being neither a box office nor a critical success.
Although Na Maloom Afraad 2 remained the second highest grossing movie of the year but unlike its first version, it could not inspire the critics. It was termed as a 'entertaining but soulless' by The Express Tribune. Galaxylollywood described the script of the film as weak and unoriginal. Probably due to the immense success of Na Maloom Afraad 1, its amazing script, spectacular characterization, and localized humor, the expectations were too high. But the sequel did not meet those expectations.
The third highest grossing movie Yalghaar was based on the ongoing military operations in the country and described "what an average soldier goes through in order to serve his country while taking care of his friends, love life and family" as reported by The Express Tribune. However, unlike the critically acclaimed movie Waar which was also the most successful movie of 2013, Yalghaar was criticized for its poor script and editing. Galaxy Lollywood termed it as a "star-studded hot mess".
Keeping in view the critical response of the highest grossing movies of the year, it can be concluded that 2017 was not a successful year for the Pakistani film industry. The film makers need to work on their weaknesses and learn from their experiences. It will be unfair to criticize them for the technical flaws because they have limited facilities available. But they need to direct their efforts into those aspects which are in their control like script. They do not need to copy Bollywood or Hollywood but find their own identity.