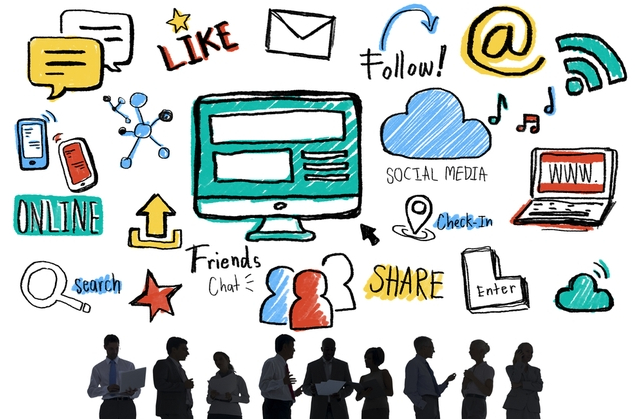 Here through this write-up I want to state 10 social media tips to get your followers to work for you. The tips are intended to help you get more off of your social media platform using your followers. So here we go!
1. Real time engagement – Don't let efficiency remove the personal touch, auto-schedulers may simplify a social media manager's job but quick, responsive pages are the most preferred. In this day and age where attention spans are growing miniscule, quick deliverance is vital to suit the audiences' now-or-never mentality.
2. Be part of the conversation – Stop "collecting" instead of "connecting." Having real fans who love your brand is more important that having absent followers who have liked your page to win free stuff. Brands are too caught up in collecting social media fans and they are forgetting to actually connect with them.
3. Unite under a common cause – Give reasons for your fans to converse, discuss and share details about your brand, utilize unique hash tags to create curated feeds.
4. Trendjacking – Use huge social media trends wisely to propagate the right information at the right time, stay relevant. Ride on the coattails of big wigs like the Star Wars franchise and MTVs Awards and promote smartly.
5. Instashare – Not just revolving around instagram, encourage fans to post when they are experiencing your brand, allowing them to put their personal stamp of approval on your products. People relate to stories not ad campaigns and if the experiences are coming from friends and family, even better.
6. Know your audience – This is key for multiple reasons, it not only helps to target the right audience, it also allows you to tailor posts to their needs. Also it is important to understand your audiences peak social media activity periods, for example: A bar with a special event on Friday night will have high activity o Thursday and Friday and even post-event on Saturday.
7. Empower your audience – It is vital that your audience feels appreciated. Let them know that they are important to you and that sharing their opinions is important to you. Why stop for likes when you can shoot for LOVE?
8. Equip them with the right materials – Keep conversations dynamic, help your audience to find ways to share within their circles and move their conversations around. Give them the insider's scoop: amazing products, great service, social elevation, incredible stories, unbelievable facts or even funny disclosures.
9. Social listening – Use social media to monitor online support forums, gather mass data on comments and encourage followers to suggest new ideas and vote on their favourites. Use keywords on social networking websites and blogs and in discussion forums and other social media.
10. Don't get overwhelmed – Chances are if you are already aware of at least 3 of the above-mentioned tips you have a well functioning social media platform. This means you have a large number of comments and opinions to be analysed. Stick to your goals and don't be swayed but comments unless the form alarming patterns.
Henry Ford famously said, "If I'd asked my customers what they wanted, they'd have said a faster horse." Learn to utilize the power of free speech on social media for good and don't get lost in skewed answers, misinformation, you are in this position because of good marketing and great customer value. Stick with it! You're on the path to success; there is no turning back now!