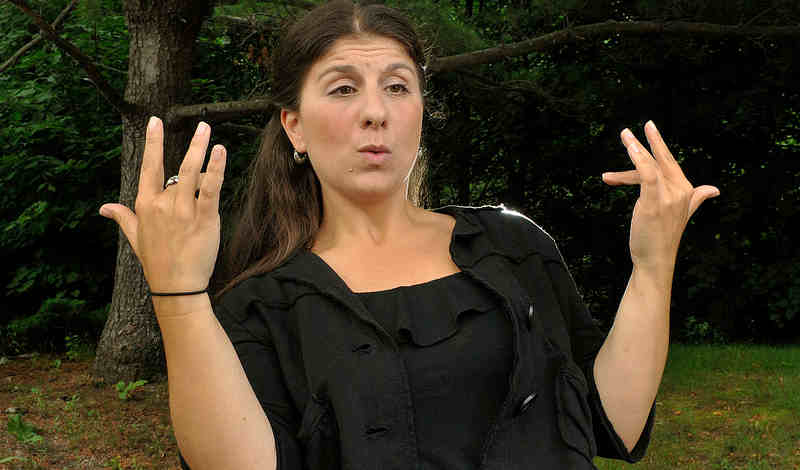 Since Congress passed the Americans with Disabilities Act of 1990, which requires concert venues to provide interpreters for deaf attendees, having a music interpreter at a concert has been a necessity. One such music interpreter is Holly Maniatty who is known as one of the coolest music interpreters in the United States.
Holly has been in the spotlight since 2013 when her video interpreting hip-hop lyrics went viral during the concert of the legendary hip-hop crew Wu Tang Clan. The video made Holly one of the most loved personalities in the country.
Recently she went viral again for her performance during the Snoop Dogg concert. Her video got 20 million views only on Facebook.
The 45-year-old rapper was performing at the Jazz Fest in New Orleans, Louisiana, to an audience of 43,000. Many other musicians such as Steve wonder and Meghan Trainor were also there to perform.
"The advent of music festivals kind of changed the concert industry. A music festival is, in my opinion, now an entire experience", said Holly while speaking with Q guest host Ali Hassan about the importance of festivals in the lives of people who are deaf.
"There's art, there's music, there's community opportunities, there's camping… So a festival provides a plethora of experiences and making that accessible to a deaf patron is super important", she further said.
The job however is not an easy one. According to Holly, it takes around 50 to 80 hours while preparing for each concert. " You need to have an abundance of energy as it involves a lot of movements", she explained.
Her first interpretation job was at the Beastie Boys' concert. She has also worked with other musicians like Jay Z and Eminem. Maniatty has been in the profession of interpreting music for around 16 years and has been doing big festivals and concerts from the last ten years.
Maniatty was born and raised in rural Vermont and holds degrees in interpreting and ASL linguistics. Her performance in Killer Mike concert made the crowd go wild while the musician himself started dancing with her while she kept her energy level up and made the performance a success.
All power to Holly for doing a fantastic job. Music can never be boring for deaf people when we have badass interpreters like her.