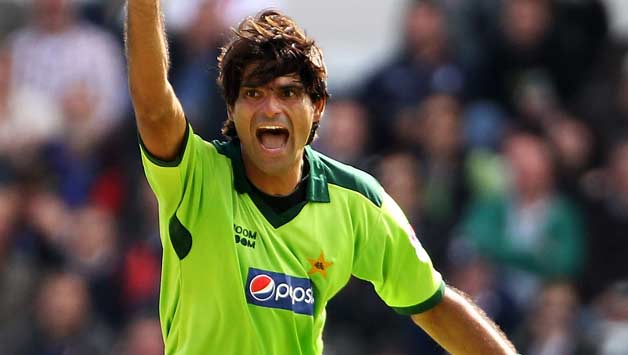 Pace bowler Muhammad Irfan has been suspended from all forms of cricket after he admitted in front of an inquiry commission that bookies did contact him but he failed to report them to PCB's anti-corruption unit due to "tremendous pressure" over the death of his parents. Irfan has been given a charge sheet and 14 days to respond to it.
Muhammad Irfan is the third cricketer who has been suspended by PCB over their alleged contacts with bookies during the second edition of Pakistan Super League (PSL).
Sharjeel Khan and Khalid Latif were immediately suspended and their central contracts canceled as PCB officials said they had sufficient information against the duo's involvement in spot fixing. However, Muhammad Irfan and Shahzaib Hassan were allowed to play because there was insufficient evidence against them.
According to ICC and PCB's rules, players have to immediately report if a bookie makes contact with them. Players are properly sensitized regarding this point and failing to report such incidents leads to suspicion of cahoots.
In past many international players have reported such attempts by bookmakers to their team officials and ICC's Anti-Corruption and Security Unit.