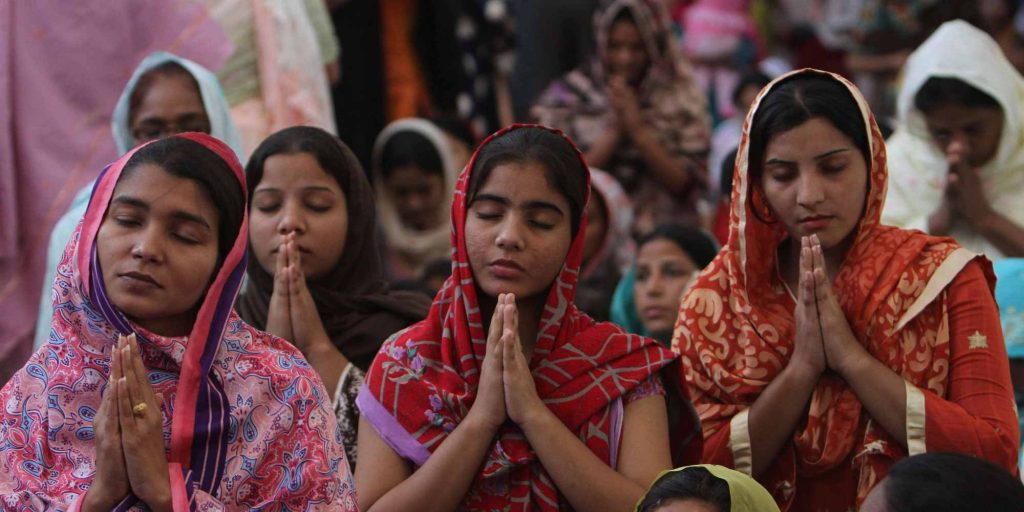 It is quite rare to see woman taking up leadership roles in a society like ours. This becomes more evident especially in minority groups where female representation is lesser than usual, particularly in politics. It is hard to find women representing minorities in the provincial and national assemblies, as well as in the senate.
The chief purpose of addressing this issue is to discuss the problems of social and political discrimination being faced by minorities in Pakistan. There are no reserved seats for students of such marginal communities in most of the premier and historical educational institutes. Same is the case with professional colleges and universities, where hardly a single seat is allocated to them. This is the general situation we are talking about, one can only guess what the situation of their women will be.
Minorities are the part and parcel of our nation. It's about time we highlight how under-represented non-Muslims in general and their women in particular are. While there are reserved seats for women in our assemblies, women from minorities do not enjoy such privilege. There are some seats for minorities, but hardly ever any woman is selected on such seats.
It is important to consider non-Muslim women for reserved seats as safeguarding the rights of minorities and empowering their women is the need of the hour. Federal and provincial governments must take necessary steps in order to provide all possible support to these aggrieved and depressed communities, and especially their women.
Government should focus on making this situation better for minority groups particularly in health and educational sector. But in order to do that, there has to be their representatives in assemblies, especially women representatives, so that they can efficiently raise their voice and take measures to uplift their communities.
However, in a country where people are deprived of their basic rights and where the government has failed to provide them with basic facilities, talking about rights for minorities and their due share in the parliament seems like a distant dream.