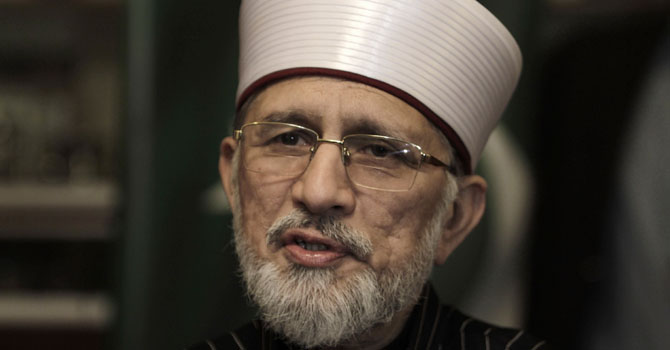 The book sheds light on various ontological and epistemological perspectives and explains the difference between knowledge and ignorance by referring towards Islamic concept. The author, Dr. Muhammad Tahir-ul-Qadri is a theologian, theosophist, and spiritualist of modern times, authored about 1000 books including Quranic Encyclopaedia, a prodigious treasure in the cosmos of knowledge.
'Islamic Concept of Knowledge' is a precise elucidation of knowledge with reference to its validity, objectivity, and utility. Knowledge, or ilm, is concept of consciousness of whatever thing with reference to its reality. The basic purpose of knowledge is to provide awareness; and it becomes more effective, suitable and purposeful when it links the person to his Creator. This concept is not only valid for Muslims but also for non-Muslims, monotheist, and polytheist.
Obtained knowledge is fruitful when it purifies gainer's heart and soul. It is authentic when it eliminates all the pride and prejudice and blesses man with the quality of humbleness. Islamic concept does not merely include knowledge of religion Islam, but also covers the definition and understanding of knowledge at a broader level, together with all the scientific and modern technical knowledge.
A comparison of numerous philosophical thoughts about the knowledge is provided for a better comprehension of the concept of knowledge. Therefore, it increases the validity of this book over ages and religions, and enlightens the scholastic minds by showering pure and wholesome concept of knowledge.
Knowledge is segregated from ignorance which creates a logical link between man and his reality. A knowledgeable person is the one who knows about his reality and his Creator, not the one who has a lot of educational degrees with lack of self-awareness. One who is in search of the concept of 'knowledge' in detail particularly with reference to the religion, this source provides the appropriate information to fulfill the needs by grasping the change between ignorance and enlightenment.
This book is great gift for those who are in need of deep significance and understanding of 'knowledge' about 'knowledge'; and provides a wide scope for every individual with thinking abilities.
Style of writing adopted by the writer is descriptive and explanatory. It defines and explicates various relevant concepts in detail by providing authentic references in form of footnotes. These references provide a new direction in the world of knowledge to search for truth. Each argument is stated as objectively as possible to provide authentic information.
It helps the professionals as well as non-professionals to grasp the concept and to comprehend the different levels of knowledge and lets the reader to wonder about his own understanding about knowledge and level of his enlightenment or ignorance. The apprehensible and coherent writing style is helpful in comprehending the message conveyed by the writer.
This book is suggested to those who are in search of validity and convenience of their knowledge. It provides the evidence about the usefulness of the knowledge. If you are willing to comfort your mind and soul related to the profound understanding about the concept of 'knowledge', this book provides you the relevant material. To know the authenticity and objectivity of all the knowledge you have, read this book to measure the standard.