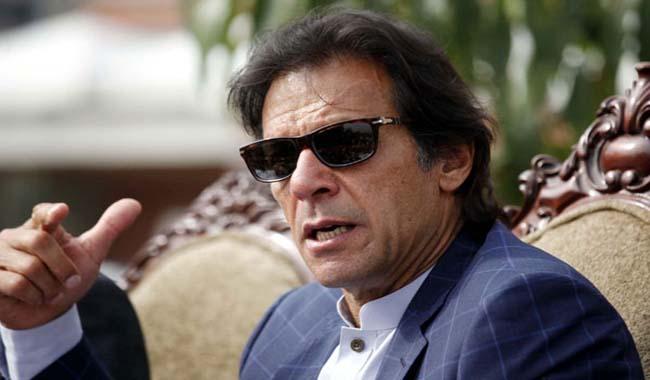 PTI Chief Imran Khan has repeated his claim that he was offered 10 billion rupees by the Shareef family to stop pursuing the Panama Case against them.  "The Shareef's have a history of acting as a mafia family and buying or intimidating their opponents", he said while talking to a press conference in Nathia Gali.
Earlier Punjab Chief Minister Shehbaz Sharif filed a Rs: 10 billion defamation lawsuit accusing Mr. Khan of leveling baseless allegation on the ruling family.
PTI Chief welcomed the lawsuit claiming it would allow him a chance bring all historical evidence before the court showing how the Sharifs have a history of bribing people.
Imran Khan also lambasted the owner of Geo News Mr. Shakil ur Rehman for spreading disinformation in favour of Sharif family.
"Those who played with Nawaz Sharif at Lahore Gym Khana know that he has always played with his own umpires", he further said.