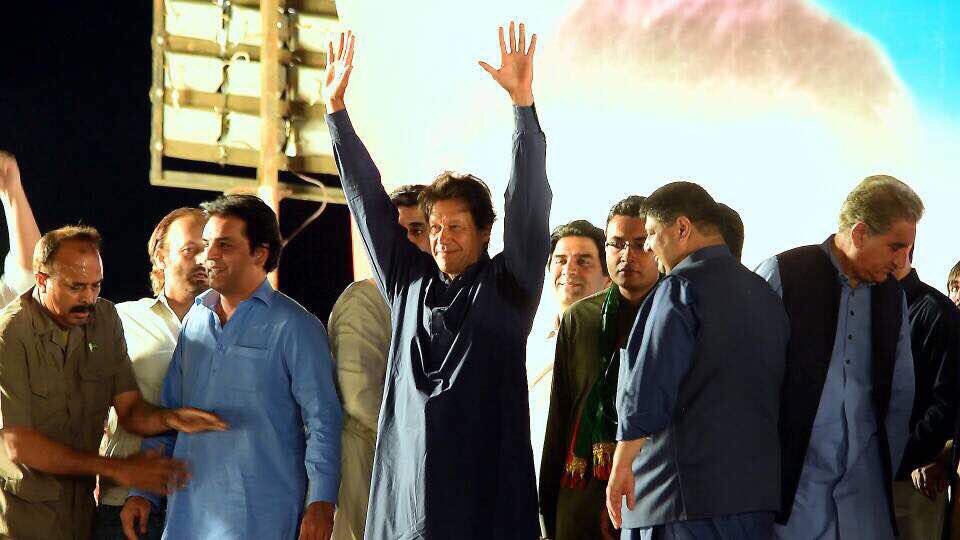 PTI chairman Imran Khan has challenged the ruling Sharif family to bring a defamation case against him in court and he'll disclose the name of the person who brought their 10 billion offer to him. He said this while addressing a rally in Parade Ground Islamabad.
Imran Khan was informed during the rally that the Sharif family is filing defamation case against him for wrongly accusing them of offering him 10 billion rupees for keeping mum on Panama case.
"They are asking me to disclose name of the person bringing their 10 billion offer to me", said Imran Khan.
"I would gladly disclose his name before of the court.
"Because I will be able to ask protective cover for that person as everyone is well aware Sharifs will target him after that", he explained.
Imran Khan further said that not just him but they also offered two billion to that person if he succeeded in convincing me.
PTI chairman announced country wide protests till the resignation of PM Nawaz Sharif's resignation. He called on the people of Pakistan to do a social boycott of the prime minister.