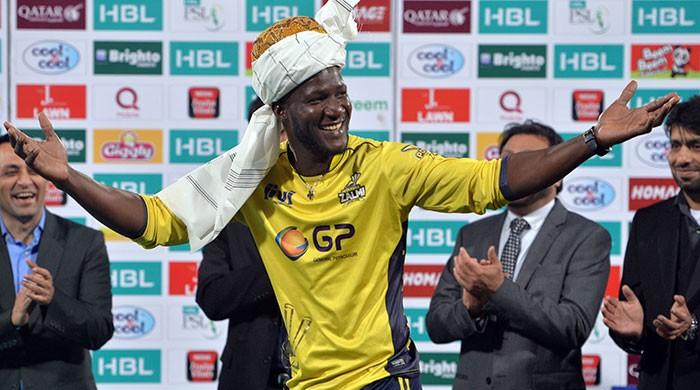 Darren Sammy, the captain of Peshawar Zalmi, has won millions of hearts in Pakistan for his positive attitude in general and the people of Pakistan in particular. Not only did he agree to come to Pakistan to play PSL final in Lahore, he expressed his utmost happiness to be in Lahore.
"I am very glad that I decided to come to Lahore, and I believe today cricket is the winner", Sammy said in his post match interview with Ramiz Raja.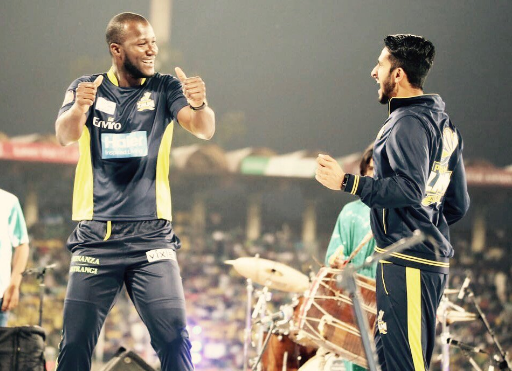 Throughout the tournament he has been instrumental in bringing positivity wherever he went. Even so, he didn't mind taking a selfie with a run-away fan who rushed to him on the ground and requested a selfie. Darren Sammy happily obliged.
"I am happy that we have been able to bring smiles on the faces of the people of Pakistan", Sammy said after winning the PSL final.
During the drafting process for PSL 2, Shahid Afridi handed over his captaincy to Darren Sammy. He gladly accepted the honor and thanked Afridi for the gesture after winning the tournament for his Peshawar Zalmi team.
Sammy has been trending on social media platforms in Pakistan. He has undoubtedly become one of the most famous cricketer in Pakistan both for his cricketing skills and his positive attitude.