Social media has constantly been abuzz since the JIT's report that Maryam Safdar, daughter of Prime Minister Nawaz Sharif, used Calibri font to prepare her fake documents. The papers Ms. Maryam provided were dated February 2006 and prepared with Calibri font, while the font itself was not commercially available to general public until January 2007.
Calibri went viral not only in Pakistan but all over the world. The news was covered by media outlets around the globe with many trying to figure out the origin and release date of this font.
However, now Careem, an Uber like car service in Pakistan, is offering a free ride upto 300 rupees by using the promo code "Calibri". People in Pakistan can now thank Calibri and get a free ride.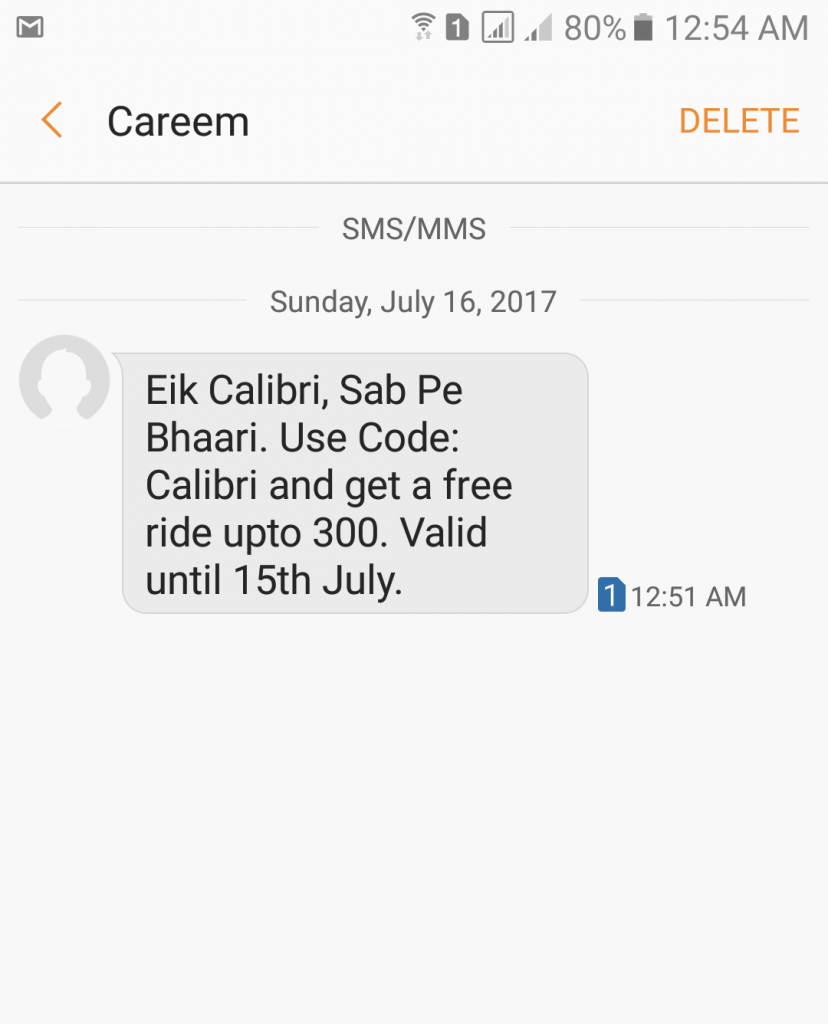 Who would have thought an otherwise harmless font can potentially be the reason to bring down a government and get people to have free rides? Only Calibri can do that of course!