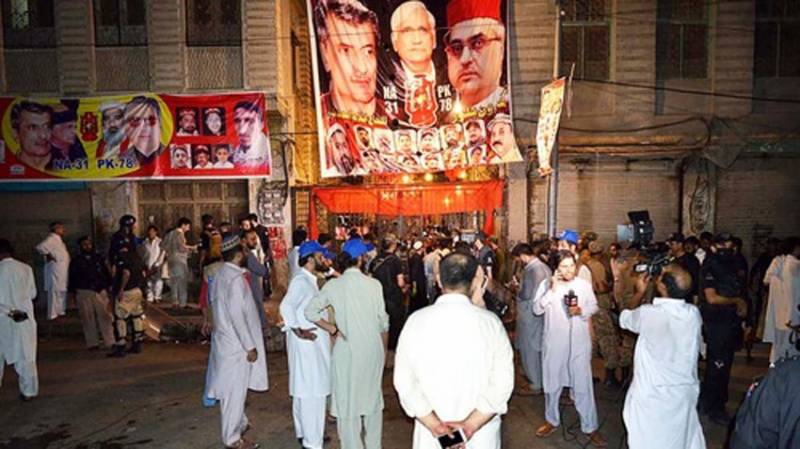 Tehreek e Taliban Pakistan (TTP) has claimed responsibility of the suicide attack that targeted ANP's Haroon Bilour last night in Peshawar's Yakatook area. TTP's spokesperson called the attack a "revenge for the previous government of ANP" and released the name of the suicide bomber as Mujahid Abdul Karim.
"ANP is a secular party and we will continue to attack them unless they enter into the circle of Islam again", said an alleged TTP statement.
Haroon Bilour and 20 other people became victims of the suicide attack last night. Thirty more injured are being treated at Lady Reading Hospital four of whom are in critical condition in intensive care unit.
Asfandyar Wali Khan earlier called TTP's attack as a cowardly act and dared them to a face to face fight.
Election commission has also postponed polls on PK73 constituency after Haroon Bilour's killing. Polls in this area will be held after general elections 2018.