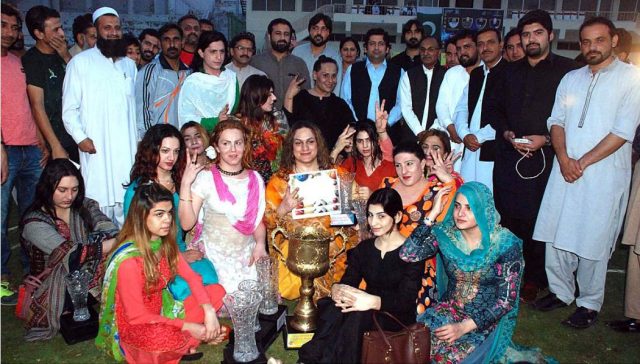 Everybody asks what PTI has done for the people of KP while they were in government for five years. Well today I'll simply focus on PTI government's work for the rights of transgender community who, it has to be said, are the most marginalized community in the whole of Pakistan. Here are seven times PTI made history by working to improve the lifestyle of transgender community.
1 Introduction of Transgender Protection Policy
PTI became the first party in South Asia to introduce Transgender Protection Policy. "The provincial government will not tolerate transphobic behavior and discrimination on the basis of gender",Mushtaq Ghani, PTI's Minister for Information and Special assistance, had said while laying out his government's policy for the rights of transgenders.
2 Health Insurance
The PTI led Government in Khyber Pakhtunkhwa took lead in giving health insurance to transgenders living all across the province. Not only this, PTI's was the only government in the history of Pakistan that allocated specific wards in hospitals for Trans community (though the number of wards should be increased).
3 Driving coaching classes and licenses for transgenders
Special driving classes were arranged for transgenders by KP police and subsequently driving licenses were awarded to many after passing necessary requirements. It was a move to allow transgender women to reclaim their social spaces.
4) First ever Trans sports Fest by PTI govt
PTI government organized, a first of its kind, Trans sports Festival to give transgender community a chance to prove their mettle in the world of sports and to help promote sports in their community.
5 Tourism trips for Transgenders
KP government provided transgenders a unique opportunity to avail an outing while simultaneously becoming aware of the rich heritage of the country & to feel as an equal community member.
6 Welfare initiatives in 2017-2018 budget 
PTI government was the ONLY government that announced welfare initiatives in the annual budget 2017-2018 for the neglected transgender community of the province.
7 Transgender-friendly travel facilities
For the first time in the history of Pakistan any provincial or federal Govt consulted Transgender community for their travel needs as the KP Govt moved to facilitate travels of transgender Persons under the planned BRT Project. " The provincial Govt will ensure that all public transportation schemes are transgender friendly", said then spokesperson of KP government.